Napa Influence on Riverside Drive
The timber and brick vernacular of the small enclave that this new custom home was built in was reminiscent of the Sedona Valley wineries, and became the inspiration for this sprawling home for an empty nest couple who wanted to live in style on one floor as they grew older. They wanted the home to feel more like "a restored antique" than a newly built structure. Details such as irregular mortar joints, inlay timber and weathered wood and iron doors were created to give the home a well aged appearance.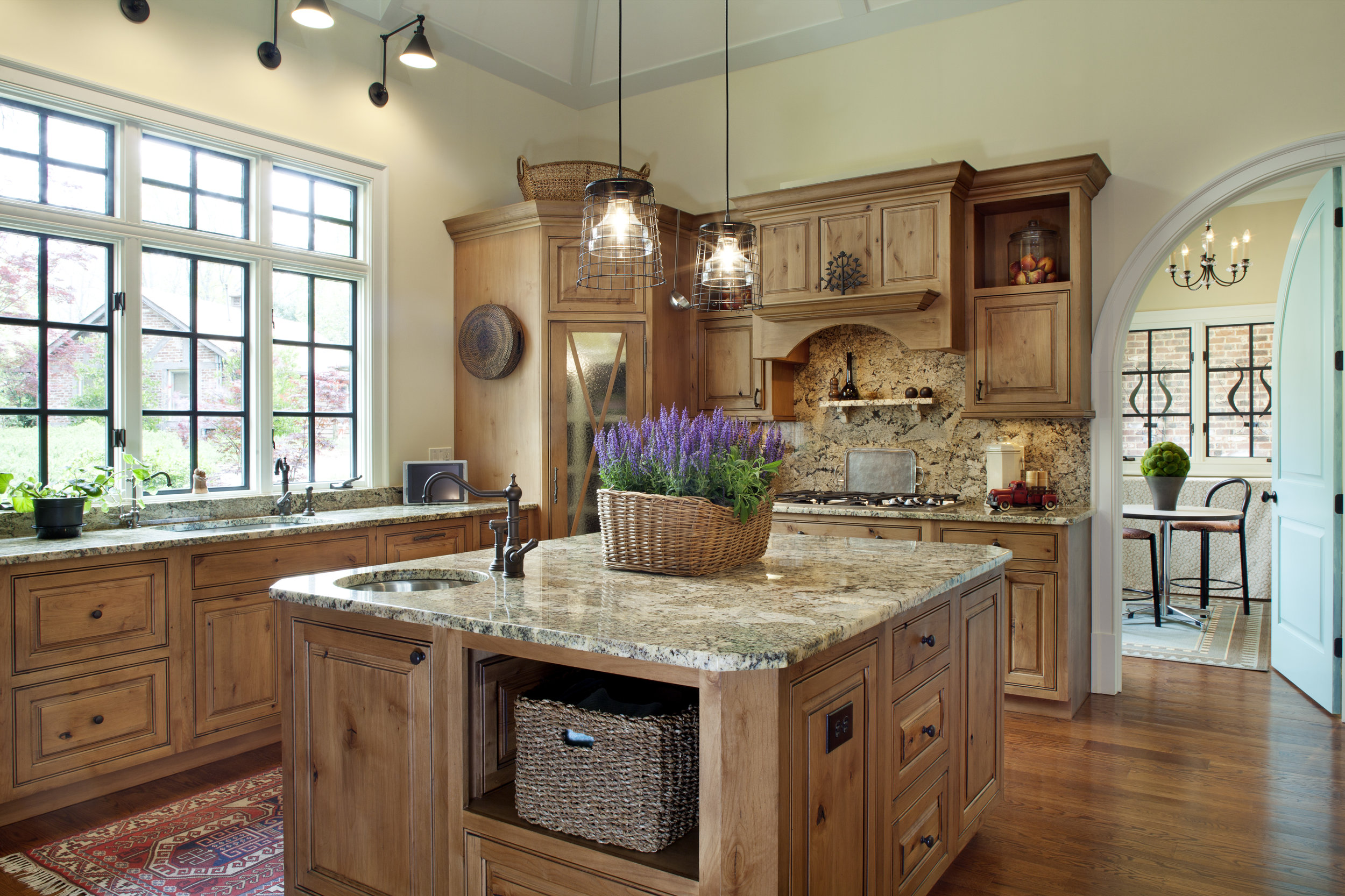 The interior layout was specially crafted, with a series of archway vistas to create a social zone upon entry that had some separation from private zones, while living with a one level lifestyle. For ease of use, the walk from garage to master bedroom was created without any steps. With the Owner's eclectic style and penchant for collectables, "found objects" were incorporated into details such as the custom stair details and special arched doors that served as the focal point through the gallery vistas. For terrace recreation and a loft with guest quarters, an elevator was installed for ease of use during family visits. Outdoors, garden areas throughout the property accentuate the textural Napa style of the home.